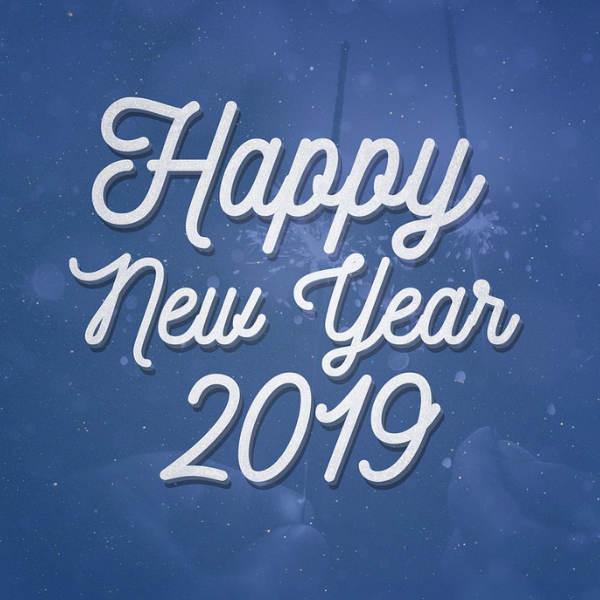 Welcome to 2019! A few days into the New Year and with the gorgeous days in Florida, we are loving the New Year! It's nice to take a moment and look forward to a new year. It's a clean slate and time to make some plans and goals.

This doesn't come without a quick glance back at 2018. What we experienced and learned from business, friends, and life.

With our fresh new year, it's a good idea to take a look at your business. Resolutions and goals are a wonderful thing for your business. There are also, practical items to be reviewed and looked at. We have put together a top five list of things that should be reviewed annually and then quarterly.

For annual review:

Review: Take some time and review all your biographies, websites, business cards and change passwords. Make sure everything is matching, up to date. Your website should now say 2019. Changing your passwords is a pain but it will help you stay secure. You can look into using LastPass to save your passwords or even just a simple word document.

Networking: Make a decision to increase networking. Networking is more than just looking for new business, it's an opportunity to grow your relationships. This can be local or online. You can attend events in your community or you can join in FB lives, twitter chats. Make sure you have business cards and all your online properties are complete and accurate.

Plan and Budget for events: Being a business owner sometimes you forget to take time to learn and grow. Now is the time to plan for classes or conferences. Maybe even make some suggestions for your team.

Expenses: Review what you are spending monthly. This means checking insurance, software, and any subscriptions services. Ask yourself- Are you properly insured for your business? Did you add employees? Are you using more resources and a subscription service looks best? Do you need to contract in a social media person or fire your social media person?

Set your goals: Review what you want to accomplish for the year and how you are going to measure that. If you have a team, check in with them. Set the expectations and time to review with them over the coming days. It's great you set goals but make sure you are also, giving them and you the support you need to succeed.

Taking the time to review, set and process for the new year will help you achieve and succeed. It's smart to have a plan for moving forward and have the tools in place for support.