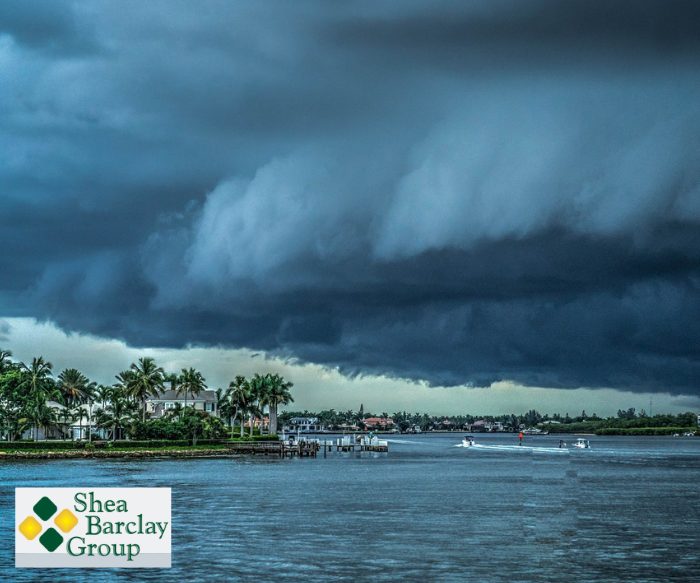 If you are a resident of Tampa, the first week of June you received notification from the city about the start of hurricane season. It was a brief and to the point statement. Similar notices were sent out to Pinellas and Pasco counties. 

June 1st marks the start of Hurricane Season. Be prepared.  Know your evacuation zone. Make sure you have flood insurance. Create a family disaster plan. Gather 7 days of disaster supplies and non-perishable foods.

Once you have prepared your family and home for the start of the season, it's time to look at your business. The National Hurricane Center has issued it's 2019 statement for hurricane season. Claiming near-normal season for 2019, it's still time to prepare your small business for the season, especially if you have employees. 

We have a checklist for your small business:

Check your insurance. That may even mean calling your agent or re-evaluating your insurance. We can help you with that. Know what your coverage is and if it is sufficient.
If you think you or your employees might end up in your building during a hurricane, you should have 7 days of water and food. Flashlights, first aid kits, and blankets. We found this to be a comprehensive list of supplies.
Take a moment to make a complete inventory of your business. Take pictures, write down serial numbers and any other important information. In addition to a hard copy printed out, save a copy in Dropbox or google so it's in the cloud and accessible easily.
Assign key employees to contact customers, utility companies, suppliers and creditors during your recovery. This can keep the public informed as to whether a business is still up and running, or give updates on rebuilding efforts if it becomes necessary. Back up all your files in an offsite server or service.
Create a plan for you and your employees. Know the evacuation routes from your business and their homes. Make a list of emergency contacts and addresses. Keep in mind, during natural disasters, phone lines may be down, power is out. If possible set up different means of communication. Emergency emails addresses can be created from a free service. Designate one person head of phone tree and everyone connects with that person. Pick a way that's easy to access and remember when things become chaotic and stressful.

When disaster strikes, having a plan already in place will save you and your employees a lot of stress. It will also, reassure your customers that they won't lose you and their information is safe. A lot can be said for peace of mind and knowing that you will have a safe haven if disaster strikes.