Tim Nolen, Professional Liability Specialist – SGP Advisors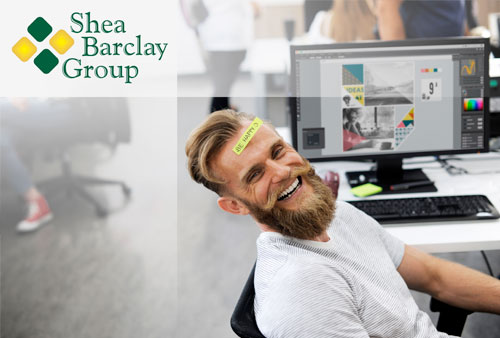 According to PSMJ's Architecture, Engineering, and Contractor firm research from 2016, most employees find the relationship with their immediate supervisor and senior management to be critical to their job satisfaction.  Employees want to be appreciated and to feel that they have a bond between themselves and senior management. Compensation, benefits, job growth, and recognition are key factors to job satisfaction as well.  Don't underestimate the value of a well-placed compliment, it is the cheapest and simplest tool a manger can use to improve employee morale.
So how can we improve the relationships we have with our employees?  I'd like to share a non-traditional approach, that has been a big success with one of our clients. This client turned a conference room into a comfortable, casual employee lounge, serving alcohol. The partners of the firm decided to give it a try at their corporate office in Tampa FL.  After a few months, it was such an obvious success, the firm decided to expand it to additional branch offices as well.  The most noticeable benefit has been the boost to employee morale, and the establishment of comradery between employees and management.  Employees are encouraged to discuss ideas and group problem solve with the partners, which has been educational for both sides of the table.  Another, unexpected, benefit to the lounge is that many employees are working later into the night, as they don't want to lose the great idea they came up with in the lounge.
Of course, there are some liability issues involved with opening a lounge in your office, and providing alcohol to employees is certainly outside some organization's culture boundaries.  To begin with, your organization needs to have a clear, written policy in place.  This policy should outline the hours of the lounge (avoid employees having a liquid lunch), the behavior expected from each employee, and a procedure for getting employees home, should anyone overindulge.  A host liquor liability endorsement should be added to the firm's general liability policy as well.  But liquor doesn't need to be the key aspect to the interaction, its simply proven to be a great facilitator.  A trip to the golf course, an office trip to the go kart track, or attending an escape room together are other great ideas that may be more within your company's culture.  The key is spending quality time together and letting the employee know you understand the value they bring to the organization.
Another great plan for new hires is to implement a "Buddy System".  The idea is to team a new hire with an existing employee, one who fully understands your organization's culture and has proven to be successful.  The buddy's job is to serve as a trusted resource and confidant.  The Buddy System has a proven value throughout the organization. First, it ensures that the new hire is welcomed and has someone they can trust from the start.  It also helps with all the little questions that come with a new job (how to make a copy, where the bathrooms are, who can fix their broken computer, etc.). Additionally, it gives aspiring managers a chance to develop leadership skills.
The key components of an employee retention program are the employee supervisor relationship, compensation, growth and recognition. Most organizations understand the importance of addressing these factors, but because it takes time, many of these tasks are pushed off until tomorrow. However, the return on investment for focusing on employee retention, in terms of increased performance, productivity, employee morale and quality of work, plus a reduction in both turnover and employee-related problems, is well worth the investment of time and financial resources.